The Story of Our Acai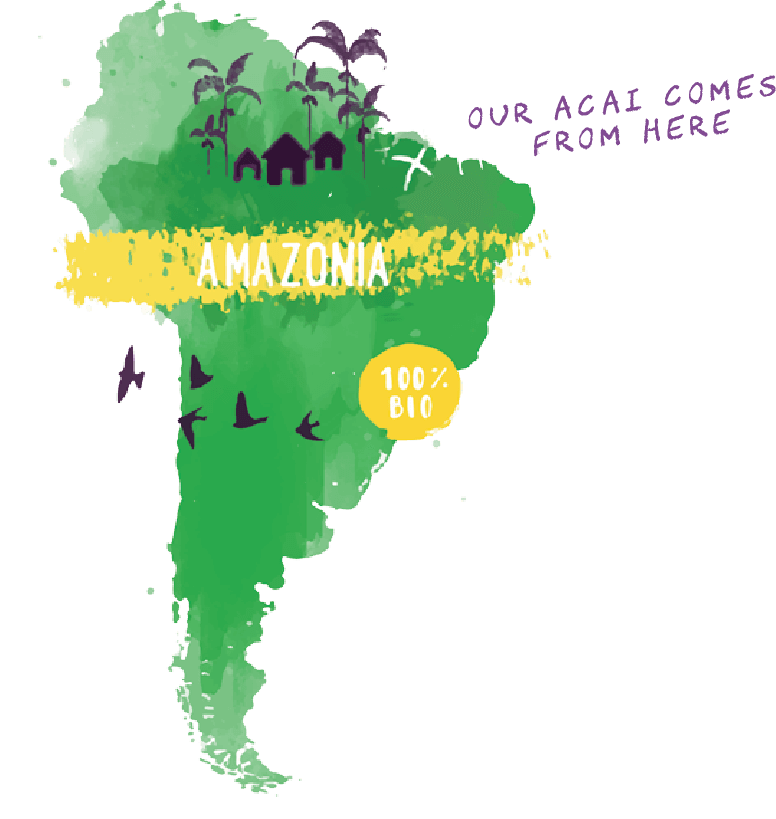 Acai (Ah-sigh-ee), a berry so useful but only known the the traditional tribes men and women of the Amazon for thousands of years, a lost secret. The acai berry was first used by tribes of the Amazon jungle as a cure for various ailments.
The berry comes from a palm that has a long thin trunk up to 25m high with a group of branches at the top from which hangs ribbon-like leaves. The trees grow only in the Amazon, mainly in Brazil, Colombia and Surinam. Our acai comes from the Pará state of Brazil where it grows in the wild, it's picked by local farmers and sent down the Amazon river.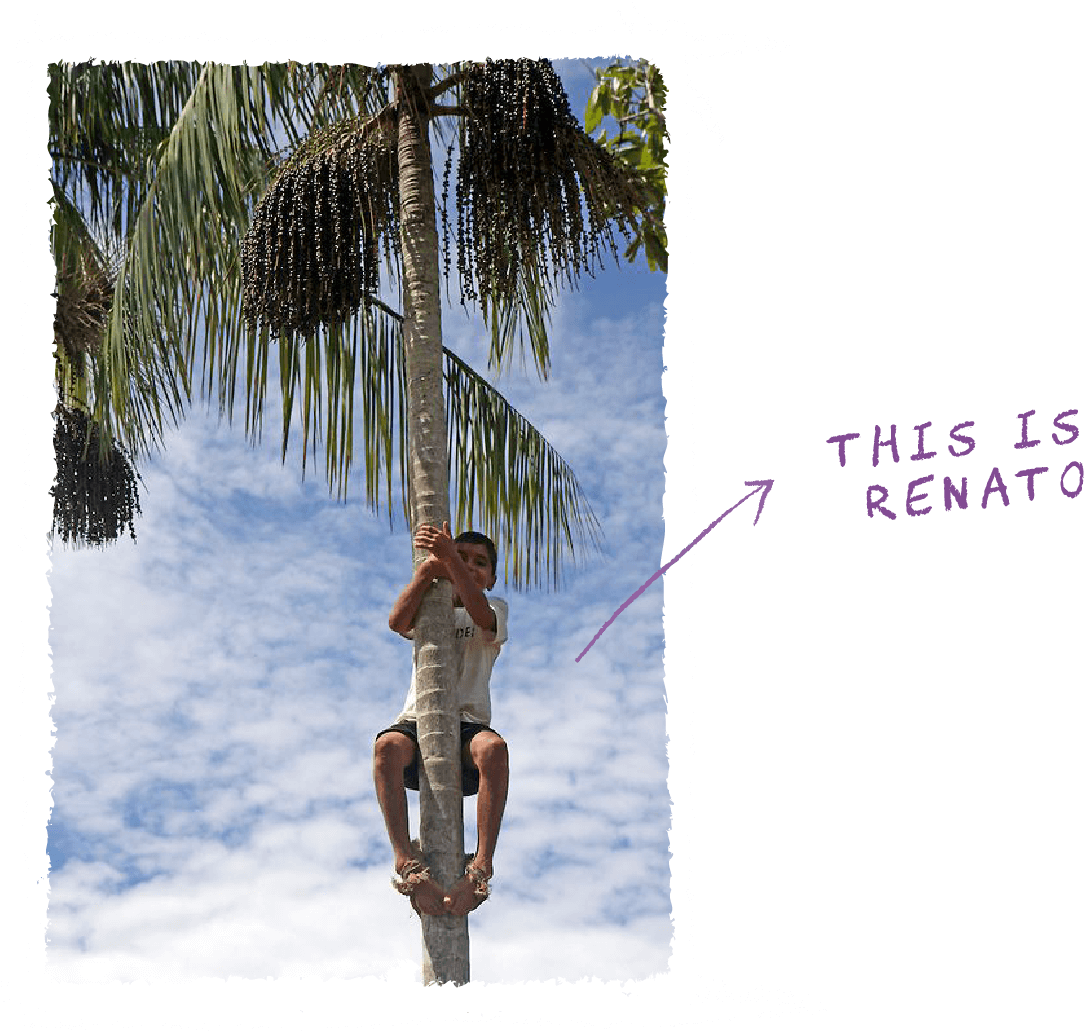 It only has 24 hour life span in which the properties of the juice are still active. The acai berries must be loaded into baskets and onto boats soon after picking. It's then frozen to retain all of its properties and sent to us here in Dubai!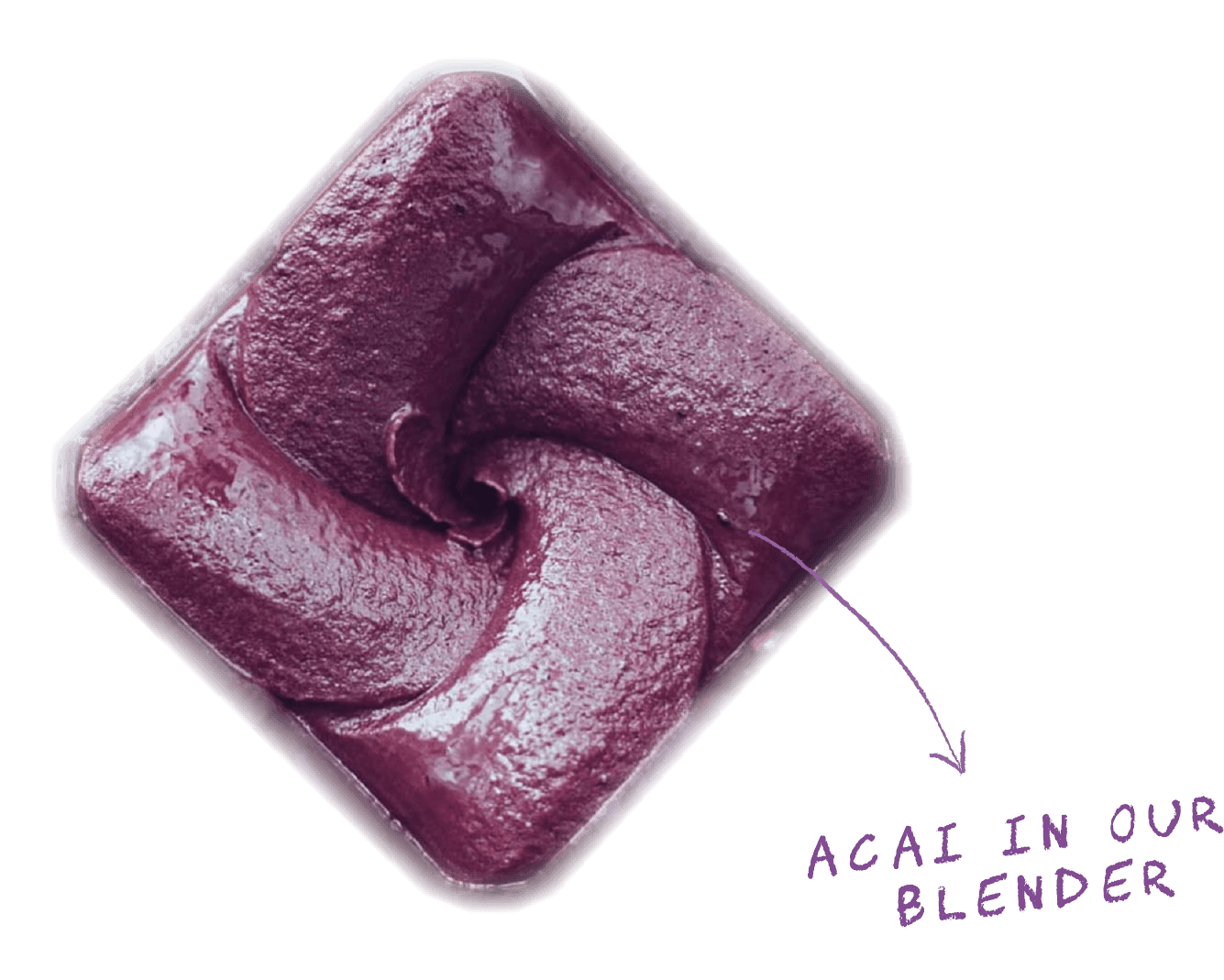 After being introduced into the western world it was realised by the modern beach going Brazilian surfer as a natural way to regain energy.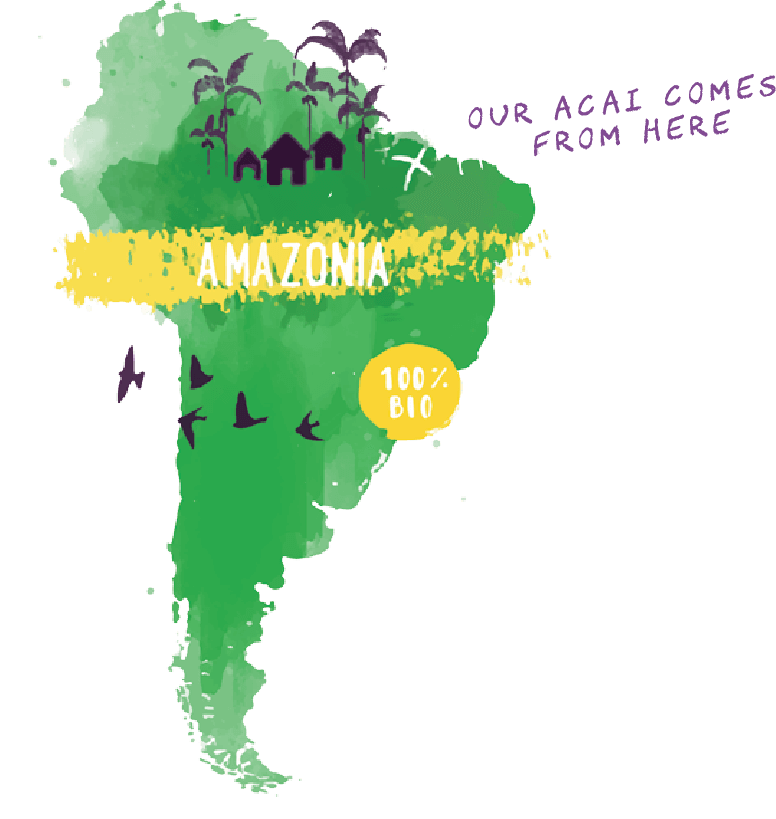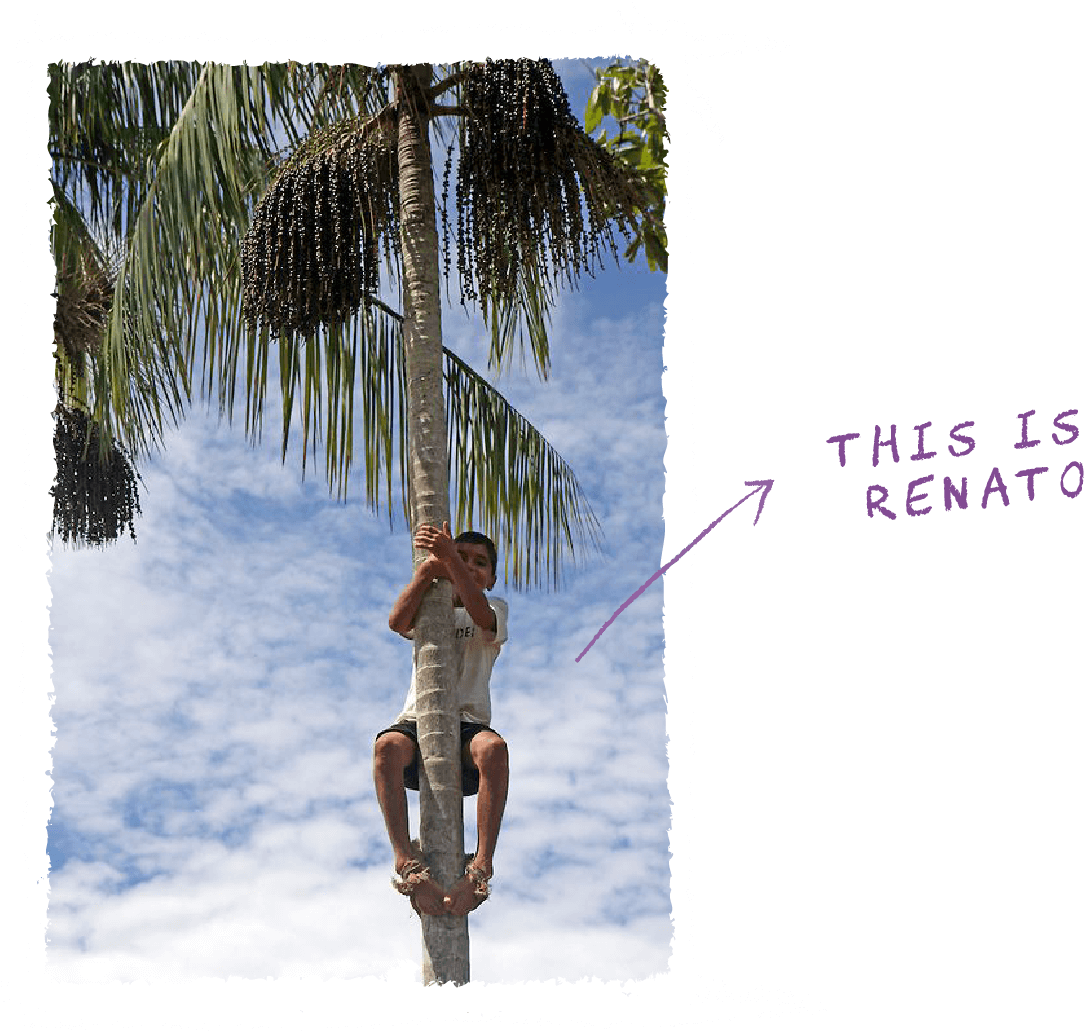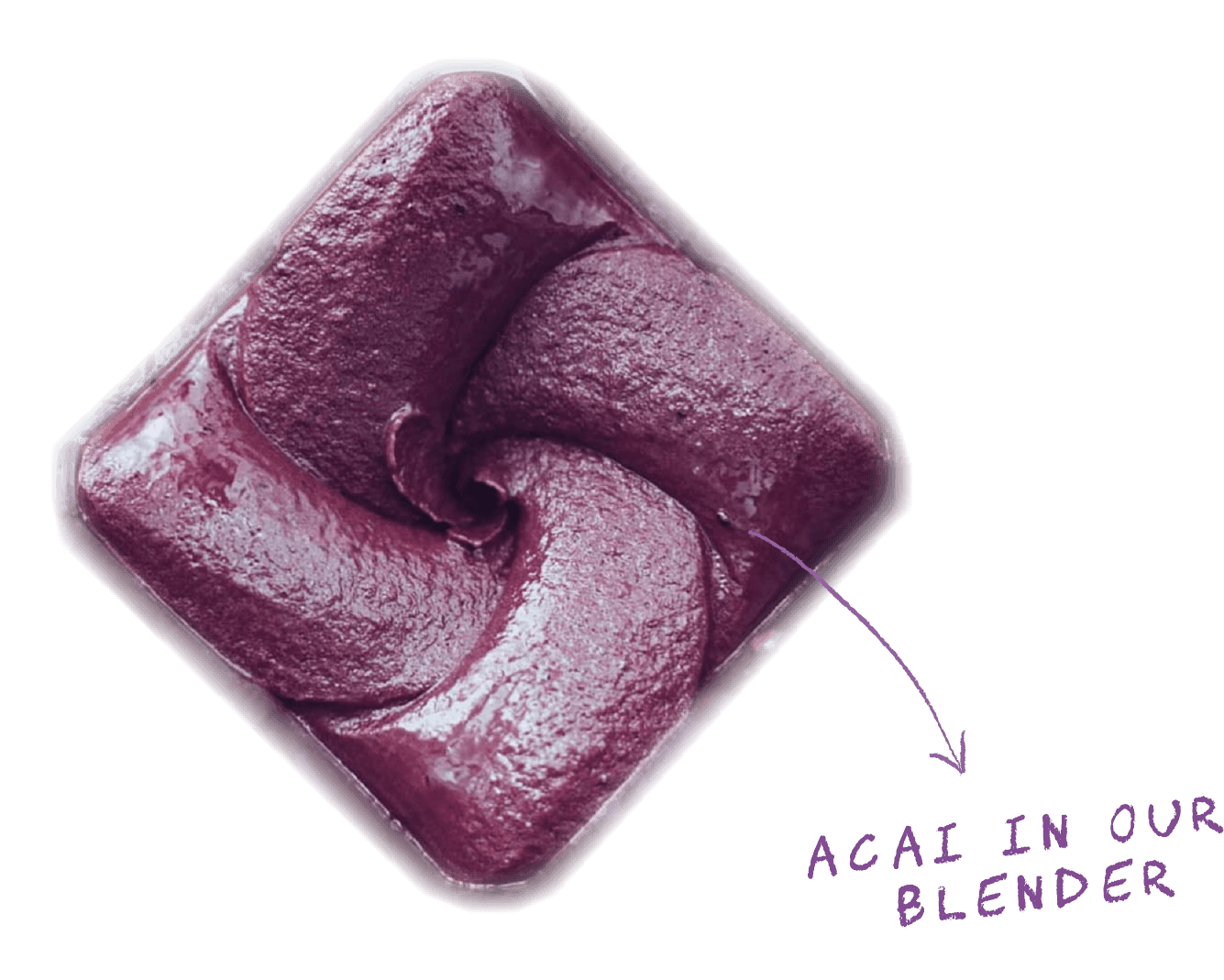 The "Projeto"
Projeto Açaí started and continues to be driven by the dream of sharing the magical taste and nutritional benefits of Açaí from the Amazon and directly contributing back to the local communities who harvest the berries in the Pará region of Brazil.
We pride ourselves on serving nutritious, healthy and fresh food. Slowly but surely, we become a renowned spot in Dubai for fitness lovers, surfers, yogis, martial artists and everyone who is conscious about how they fuel their bodies.
Almost all of our ingredients are locally sourced as well as organic when possible and all of our toppings, fruits and vegetables are fresh. We even make our now famous homemade peanut butter and homemade walnut granola!
Our Artwork at all our branches is hand painted by Dubai based Brazilian artist Tarsila Schubert, must be seen to be truly appreciated!
Our in store music is a mix of Brazilian, Reggae, Chillout, Rock, Hip Hop & pretty much everything that'll make you want to stick around! Follow our playlist on Spotify 'projeto.acai'.
Acai Health Benefits
Acai is naturally full with energy, it has a vibrant taste of berries with a hint of chocolate, is rich in proteins, fibre, vitamin E, minerals and essential Omega oils to reduce our bad cholesterol caused by our Western diets.
Known as the miracle fruit, acai berries also helps in preventing cancer due to it's antioxidant properties that are five times more potent than Gingko Biloba, a comonly used herbal therapy product.
Acai is also a natural cholesterol controller, when eaten it helps reduce the bad cholesterol in our blood and increase the good cholesterol. The tribes of the Amazon knew of these properties and found out that it helped build the immune system, fight infection, protected the heart, and control prostate enlargement (nature's viagra). It was a great energy food for the tribes-people.
Our project's goal is to sustainably provide acai and all of its benefits to the people of the Middle East, while contributing and investing in the protection of the Amazon, it's people and its magnificence